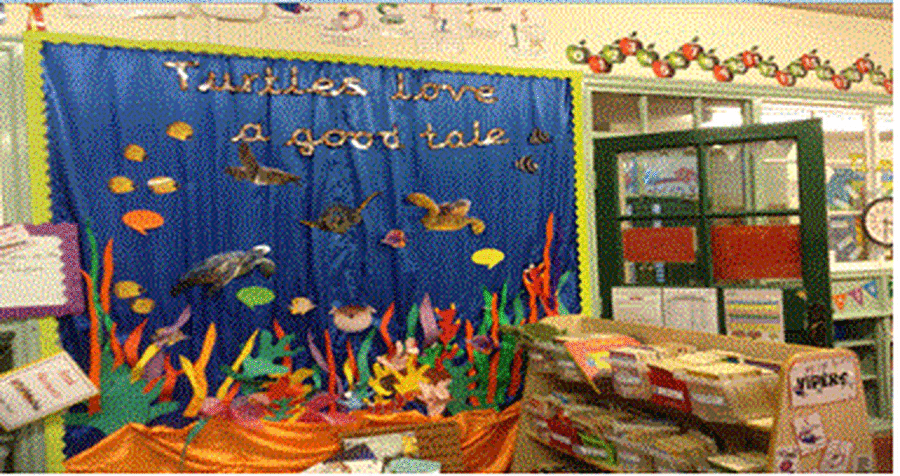 Teacher:
Mr Powell – Class teacher
Other adults in class:
Mrs Scales – HLTA
Governor:
TBC
Here are some websites that children can access from home to support learning in school.
Bug Club is a website that gives children extra opportunities to practise their reading and comprehension skills. There is a huge collection of both fiction and non-fiction books to choose from. Each book will help to develop children's reading skills.
This website is designed to support children with timetables skills - teachers have set appropriate times tables for children to practice in a fun but competitive manner in Year 3.
As always, please read as often as possible with you child and ensure their planners are signed and dated. In Year 4, the children now access a multiplication check where they are tested on their multiplication tables up to 12 x 12. There are twenty-five questions and the children only have six seconds to answer each question with a wait time of three seconds between each question.
Mathsframe: Multiplication Tables Check is a website that randomly generates questions using the same rules as the 'Multiplication Tables Check'.
https://mathsframe.co.uk/en/resources/resource/477/Multiplication-Tables-Check
Check out this section later in the year when we have some photos to add.
A welcome mess
age from the class teacher:
My name is Mr Powell and I am the class teacher in Turtle class. I have been at Smawthorne since 2015 when I first joined as a trainee teacher. Within school, I am responsible for leading PE and supporting with the leadership of maths.
When I was at secondary school, I was inspired my PE teacher who instilled beliefs into me that I wanted to do to others. From then on, I knew that teaching was the perfect career for me.
As well as this, I always wanted to be the teacher who motivated, encouraged and made learning fascinating. I love how each child is unique and learn in completely different ways and thrive off being responsible for ensuring each child meets and exceeds their abilities.
As well as being one of the Year 3 teachers, I am also the PE co-ordinator and support with the leadership of maths in school, which
means I am responsible for the development of PE and maths across our school.
Prior to teaching I was actively involved in teaching children swimming, gymnastics and athletics. I have always had a passion for children achieving their best!
PE Days:
Due to the current situation, in September we ask that the children come to school dressed in their school PE kit. All PE lessons will take place outdoors unless weather conditions do not permit them to. Children must come dressed in PE clothing suitable for the weather.
Our PE Day/s will be:
Weekly Spellings – handed out on a Tuesday (glued into planners), to be tested on the following Tuesday.
Weekly Maths Homework – to be handed out on a Friday, to be handed back in on the following Wednesday.
Spellings
The children are tested every Tuesday on their spellings. We have split the children into 2 spelling groups and each group will be given a list of spellings to learn. Your child should know which group they are in and will be able to tell you what their spellings are for the week. The children will be tested on words they have been learning in class during their 'No Nonsense Spelling' programme. No Nonsense Spelling Programme is a comprehensive yet accessible progression in the teaching of spelling that we use across school.
For a full list of spellings see the school website.
Maths Homework
The maths homework is given out every Friday. Each week there will be a different focus. The homework is to help consolidate what has been taught in maths throughout that week.
If you have got any questions or queries about any of the homework that is given out, please don't hesitate to come in and speak to Mr Powell or Mrs Scales.
Spring term
To support our Viva Espana topic we have some really exciting visitors coming into school. We will be having a special visit from a flamenco dancer and a Spanish guitarist. During the workshop, the children will learn all about traditional Spanish cultures, lifestyles, music and language.
Summer term
In the summer term, to support our Anglo-Saxon's topic we will be visiting Dunstan's Hall at Temple Newsam park. Here we will spend the day learning about life as an Anglo-Saxon. We will get the opportunity to thresh wheat and then grind it to make bread. As well as this, we will listen to stories in a mead-hall and learn how to train for battle.


We will be kick-starting our English lessons in autumn with a huge focus on Julia Donaldson, in particular her 'Room on the Broom' story. We will be using story maps to retell the story and write detailed character and setting descriptions. Afterwards, we will be looking at the 'Egyptian Cinderella', where we will look at informal letters for the first time. In Autumn 2, we will continue to use Julia Donaldson's books to support our genre of informal diary writing. We will then be finishing off the term with 'The Polar Express' where we get the chance to retell the story and write some wonderful, Christmas themed setting descriptions.
Maths Curriculum:
Throughout the Autumn term we will be having a huge focus on place value, addition and subtraction and multiplication and division. We will be spending lots of time looking carefully at:
Counting from 0 in multiples of 4, 8, 50 and 100; finding 10 or 100 more or less than a given number

Recognising the place value of each digit in a three-digit number (hundreds, tens, ones)

Comparing and ordering numbers up to 1000

Add and subtract numbers with up to three digits, using formal written methods of columnar addition and subtraction
Recalling the multiplication and division facts for the 3,4 and 8 multiplication tables.
Science 'Light' and 'Animals including humans'
During Autumn 1 we will introduce the children to our scientific study of light. The children will learn that they need light in order to see things and that darkness is the absence of light. We will then complete a practical investigation to find patterns in the way that the size of shadows changes. The children will also produce a leaflet for the Year 2 children recognising that light from the sun can be dangerous and that there are ways to protect themselves.
In Autumn 2, we will then start our 'Animals Including Humans study. To start with, we will learn about the importance of nutrition. Then we will start looking at the purpose and function of the skeletal and muscular systems. Here, we will identify and group animals based on their movements and explore ideas about what would happen if humans didn't have skeletons. To finish with, the children will look at the differing nutritional requirements between themselves and another animal.

During the spring term we will continue our learning of Julia Donaldson however we will turn our attention towards non-fictional writing when we write our non-chronological reports. After that, we will be using our knowledge from our topic lessons to write non-chronological reports about Spanish football teams. Then, in the second half term we will have a large block of learning all linked around 'The True Story of the Three Little Pigs'. We will use this famous fractured story to write some informative newspaper reports. We will then finish the spring term by writing a newspaper report all about 'La Tomatina', the Spanish tomato throwing festival.
Maths Curriculum:
During the Spring term we will carry on with our multiplication and division block of learning but will then introduce some new concepts.
For the rest of the Spring term we will be:
Adding and subtracting amounts of money using £ and p in context

Interpreting and presenting data using bar charts, pictograms and tables and solve one and two step problems

Measuring, comparing, adding and subtracting lengths

Measuring the perimeter of 2D shapes.

Counting up and down in tenths

Recognising, finding and writing fractions of a discrete set of objects: unit fractions and non-unit fractions with small denominators.
Science 'Rocks' and 'Plants'
During our 'Rocks' topic we will be comparing and grouping rocks based on their appearance and physical properties. We will then describe the process of fossilisation from animals getting trapped and recognise that soil is formed from rock and organic matter. As well as this, we will look at how rocks might have changed overtime, explore different types of soils and explain what happens when rocks are placed in water.
Our second Science topic is all about 'Plants'. Here the children will begin to identify and explain the different parts and functions of a plant, explore the requirements of plants for growth and life, investigate how water is transported around a plant and explore the critical role a plant plays in the life cycle. Alongside this, we will be putting cut, white carnations in coloured water and explaining how the water travels up the stem.

In our final term we will be introduced to Michael Morpurgo's 'Black Queen'. Here we will consolidate all of our descriptive skills to write some detailed setting descriptions. We will then look at the Beowulf story which links to our Anglo-Saxons topic. Afterwards, we will look at Jeff Kinney's 'Diary of a Wimpy Kid' where we will create our own diaries and write our own narratives in the style of Jeff Kinney.
Maths Curriculum:
We will start the Spring term by finishing off our fractions unit and then carry on delving further into the different measurement units of work. Throughout the term we will be:
Adding and subtracting fractions within 1

Identifying, recognising and showing equivalent fractions

Comparing and ordering unit fractions

Telling and writing the time on analogue clocks, Roman Numeral and 12 and 24 hour clocks

Drawing 2D shapes and making 3D shapes out of construction materials

Identifying right angles and angles that are smaller or larger than a right angle

Identifying horizontal and vertical lines and pairs of perpendicular and parallel lines

Measuring, comparing, adding and subtracting mass and volume/capacity.
Our Science topic for the whole of the summer term will be on 'Forces and Magnets'. During this block of learning the children will be comparing how things move on different surfaces, notice that some forces need contact between them, observe how magnets attract and repel, compare and group everyday magnets, describe magnets as having two poles and predict whether or not a magnet will attract or repel depending on which way the poles are facing.