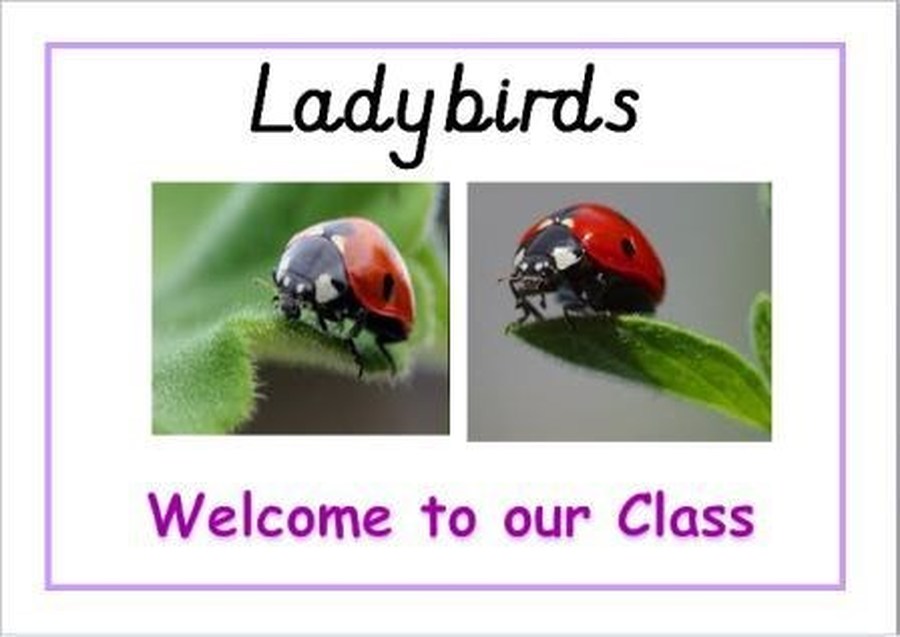 Class Teacher:
Mrs Watts
Staff in Our Class:
Mrs Pharoah
Miss Proctor
Our Class Governor:
Awaiting Appointment
Personal, Social and Emotional Development
Making relationships
Play copying games with me, like using the same metal spoon as I've got to make the same noise that I'm making on the fence.
Self confidence and self awareness
Share videos or photos to show me how to pretend to look after a baby or use my cars to show me how to pretend to go on a journey. Talk to me about the things you are using and what you are doing with them.
Managing feelings and behaviour

Let me help you to share out the sandwiches and fruit onto plates, so that everyone has something to eat.
How can you help me with my learning?
16-26 Months
Communication and Language
Listening and attention
Talk to me about the sounds we can hear when we go to the shops, park or seaside.

Make the sounds of animal and things when you are sharing a book with me.
Understanding
Play games with me where I have to follow instructions like "roll the ball" or "throw the ball".

Let me help you with unpacking the shopping by telling me to find things like "find the apples".
Speaking
Show me and give me choices about what I can have to eat, like "yoghurt or banana".
Physical Development
Moving and handling
Give me a little bag to carry something in when we go shopping.

Give me a bucket to put interesting things in when I'm digging in the mud.

Give me rolling pins and cutters to see what I can do with them when I'm playing with the dough.
Health and self care
Let me wash my hands and face myself.

Let me try to put my shoes on myself.