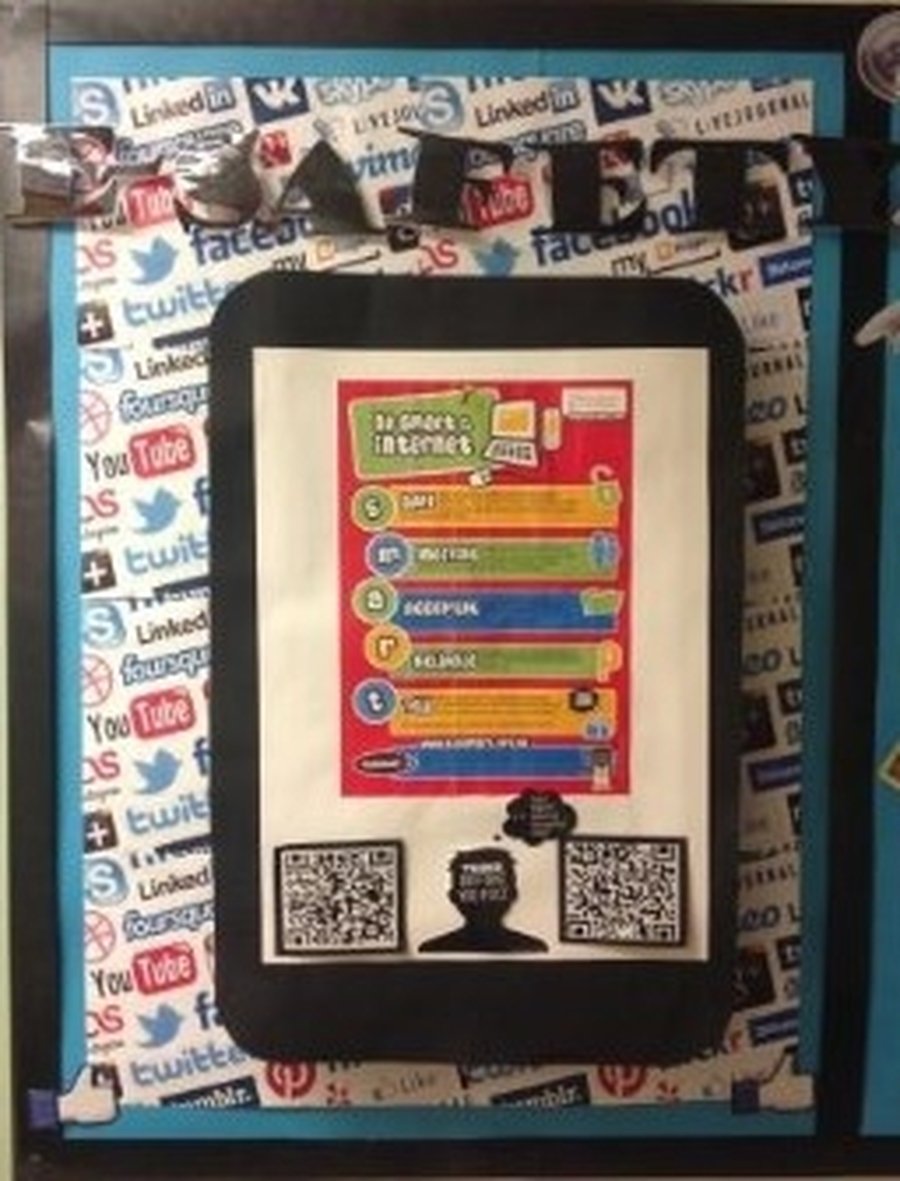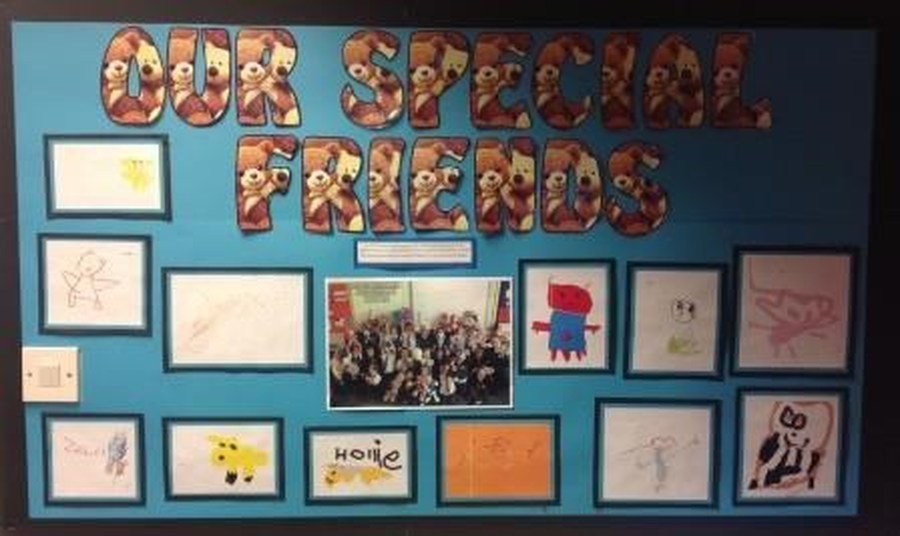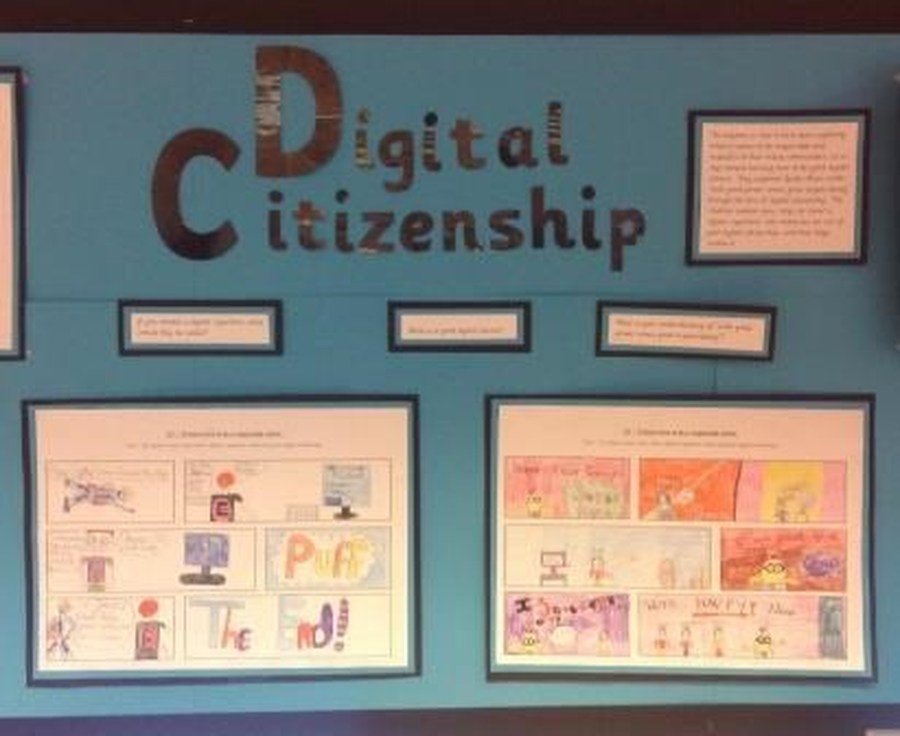 Computing Intent Statement
The Computing curriculum within our school is designed to provide the children with a wide range of skills required to meet the demands of the modern world. We aim to enable our children to access a range of different software and technology within the curriculum, which will enhance their knowledge of both Computing and the wider world of technology.
Within our curriculum content, we expose the children to a variety of topics, which include Computer coding, using and evaluating software, word processing and applying skills to the internet. A high quality and engaging curriculum allows us to provide the children with an in depth understanding of the technological environment.
While engaging the children in the use of technology within the world we live in, we aim bring elements of this into our curriculum by emphasising the importance of safety online. We do this by covering e-safety within our curriculum content, hosting assemblies from external visitors and curriculum-focused days. With an ever-changing world in terms of technology, we feel it is vitally important that our children are aware of ways in which they can facilitate their own safety in online technology particularly within the use of social media.
As a school, we aim to provide and promote a Computing curriculum, which meets the needs and requirements of all children, regardless of any potential barriers that they face, while at the same time allowing them to meet their goals and aspirations within the subject as part of The Smawthorne Experience and their future.
Inspirational Quote:
"The number one benefit of information technology is that it empowers people to do what they want to do. It lets people be creative. It lets people be productive. It lets people learn things they didn't think they could learn before, and so in a sense it is all about potential."
Aims and Objectives:
At Smawthorne Henry Moore Primary School, we follow a set scheme of work for Computing, this being ;Switched on Computing'. The unit of work is used by Years 1 to 6 and covers the new National Curriculum objectives for both Computing and E-Safety. Further to this, some teachers like to incorporate other elements alongside the 'Switched on' unit. Year 1 begin with a unit on Key skills in ICT, adapted from the unit but still covering the National Curriculum objectives. By doing this, the children learn the basic skills needed to complete further units.
The scheme of work which we follow allows for many creative units of Computing. For example, in Year 5, one of the units is called 'We are Architects'. Within this unit, the children get to use software such as Google Sketchup to design and create a virtual art gallery. The children build the entire building and furnish it, before creating pieces of art to virtually display in the premises.
Computing is not just covered within specific Computing lessons. In school we have a range of ICT equipment from an ICT Suite, to class sets of laptops and a set of 15 ipads. Many teachers across school utilise the equipment to use ICT within other curriculum areas.
As a school, our unit of work for Computing covers the set National Curriculum Objectives outlined below:
Key Stage 1:

Understand what algorithms are, how they are implemented as programs on digital devices and that programs execute by following precise and unambiguous instructions.

Create and debug simple programs.

Use logical reasoning to predict the behaviour of simple programs.

Use technology purposefully to create, organise, store, manipulate and retrieve digital content.

Use technology safely and respectfully, keeping personal information private; identify where to go for help and support when they have concerns about content or contact on the internet or other online technologies.

Recognise common uses of information technology beyond school.

Key Stage 2:

Design, write and debug programs that accomplish specific goals, including controlling or simulating physical systems; solve problems by decomposing them into smaller parts.

Use sequence, selection, and repetition in programs; work with variables and various forms of input and output.

Use logical reasoning to explain how some simple algorithms work and to detect and correct errors in algorithms and programs.

Understand computer networks including the internet; how they can provide multiple services, such as the World Wide Web and the opportunities they offer for communication and collaboration.

Use search technologies effectively, appreciate how results are selected and ranked and be discerning in evaluating digital content.

Use technology safely, respectfully and responsibly; recognise acceptable/unacceptable behaviour and identify a range of ways to report concerns about content and contact.

Select, use and combine a variety of software (including internet services) on a range of digital devices to design and create a range of programs, systems and content that accomplish given goals, including collecting, analysing, evaluating and presenting data and information.
What the children have to say:
"I enjoy the different skills that we learn in Computing lessons."
"I have loved using the green screen in Computing because it has loads of different backgrounds."