Behaviour, Rewards and Sanctions:
At Smawthorne Henry Moore Primary School, we pride ourselves that our behaviour is good. This is something that we are dedicated to achieving with all of our pupils and strive to make our behaviour outstanding.
We work as a team to develop positive relationships with our pupils and aim to work with parents as partners to ensure consistency in our high expectations. It is our aim to ensure that all children demonstrate excellent behaviour both in school and out of school and use their knowledge to act as role models to those around them.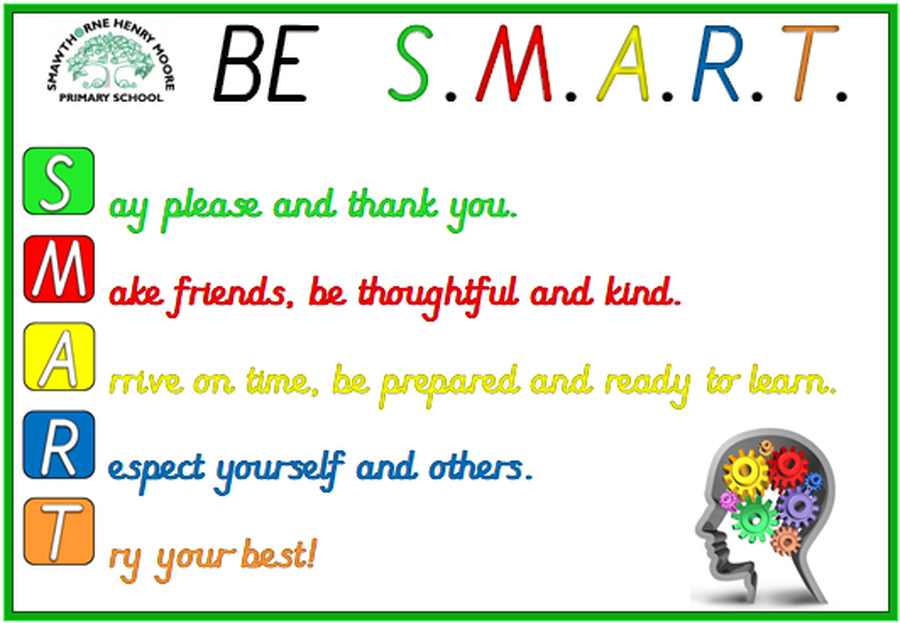 Be

S

.

M

.

A

.

R

.

T

.
Colour Team Captains from year 6 will take control of the golden coins across school and each child will have a badge of their colour to proudly wear every day. We also have "Be S.M.A.R.T." behaviour rules which can be seen around school.
Whole School Systems
From Reception to Year 6, the children are rewarded with golden coins, which they put into their team colour tube. These are awarded for fantastic work, effort, good manners, following the 5 golden rules, being a good friend, etc. Stickers are also awarded to children for their achievements within the classroom and around school. Classes count up the totals and submit them to our monitors. Each class's totals are then added up as a whole school, with the colour with the most coins winning 4 points, second place 3 points, third place 2 points and fourth place 1 point. The winning team each week gets to decide their golden time activity first. This is in line with the whole school behaviour policy. Each week the totals are built on and at the end of the year the winning colour will receive a long playtime with a visit from the ice-cream van!
Golden Time
Each child is given 30 minutes Golden Time; this is their allowance at the start of the week. If they behave well over the week, they receive their 30 minutes on the Friday afternoon. If they choose not to behave as we expect, they then choose, as a consequence. to lose some of their Golden Time. Each class has a Golden Time tracker for children and adults to track behaviour. We have put strategies in place to help children focus on good behaviour and support them in working to keep their Golden Time, including the language of choice, which all members of staff have received training to use. In school we have many things in place to secure this high expectation and have structured strategies to help pupils consider the effect that their behaviour has on those around them, on their team.
Key Stage Systems
Each key stage has a system for giving children the chance to change their thinking and change their behaviour with a 'peg warning system'. This is something that we feel allows children time to reflect on their behaviour and give them the chance to make the right choice.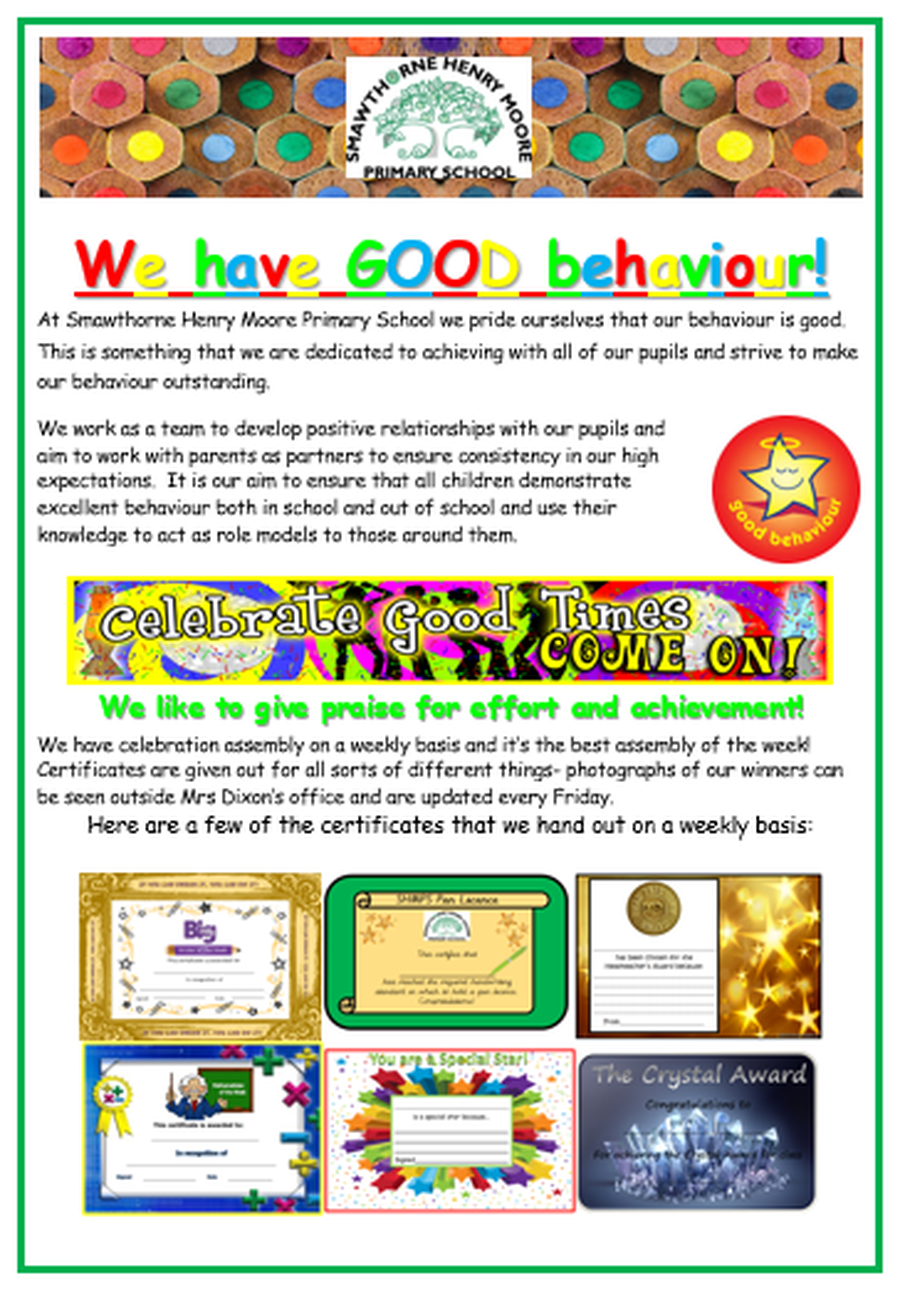 We have a weekly celebration assembly and it's the best assembly of the week! Certificates are given out for all sorts of different things; photographs of our winners can be seen outside Mrs Dixon's office and are updated every Friday.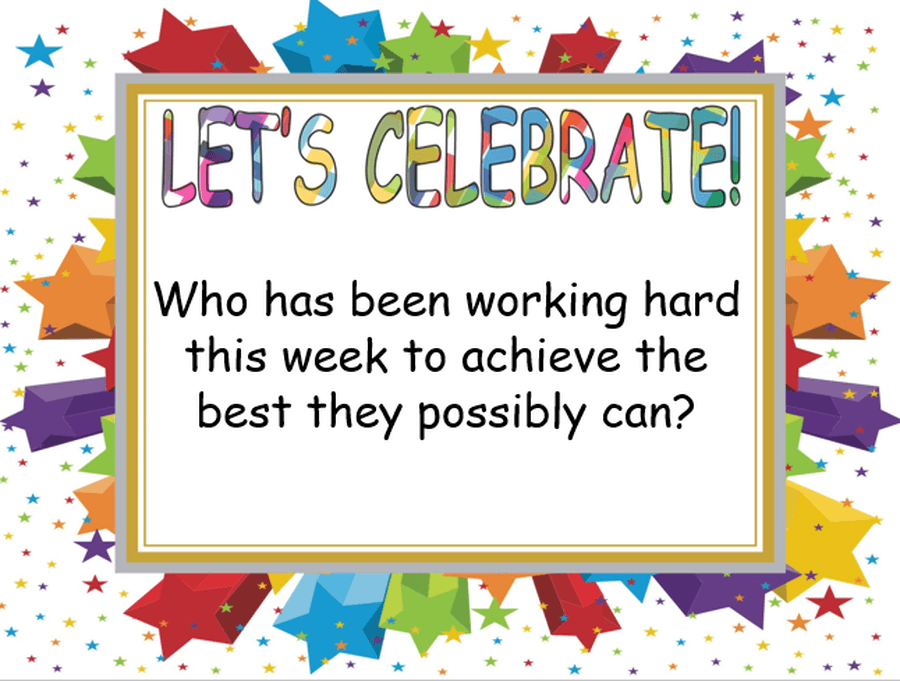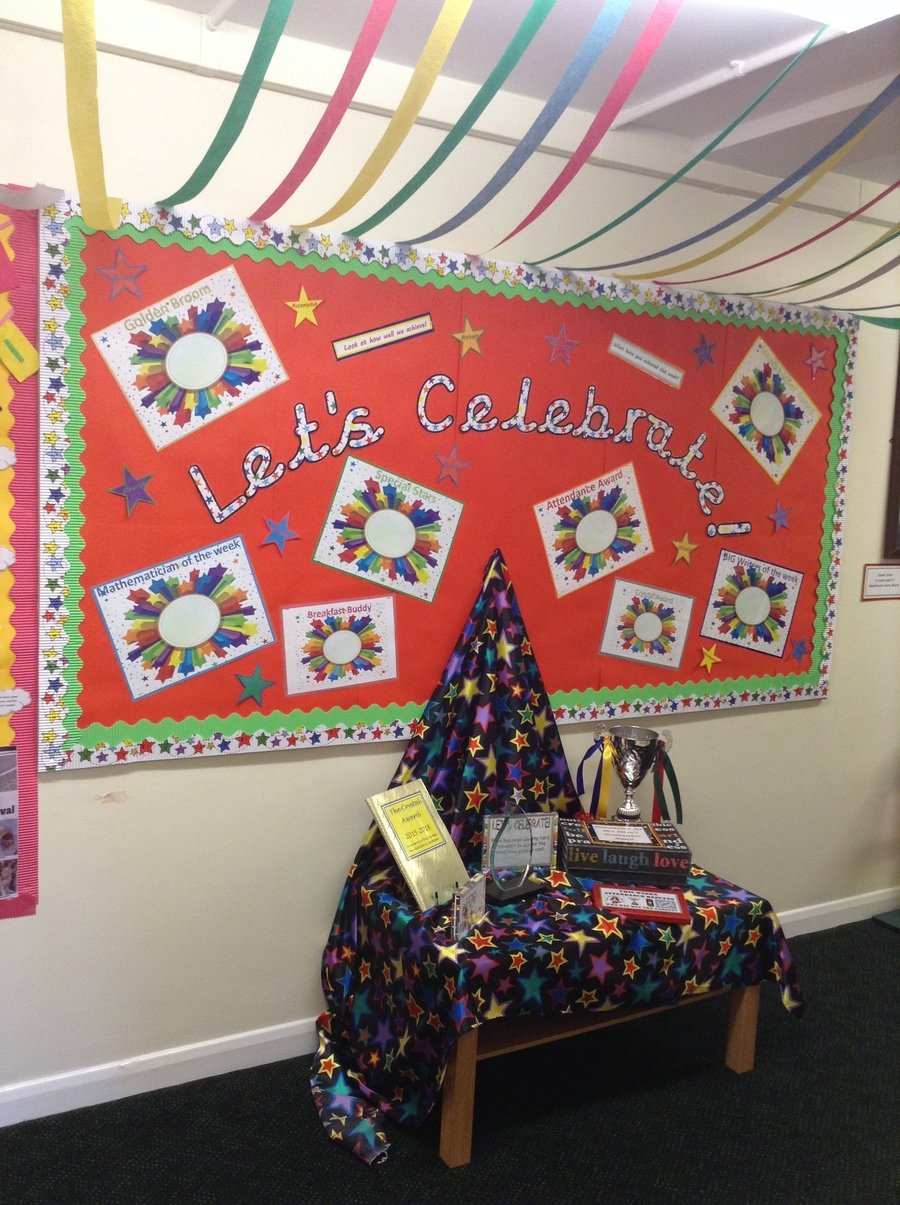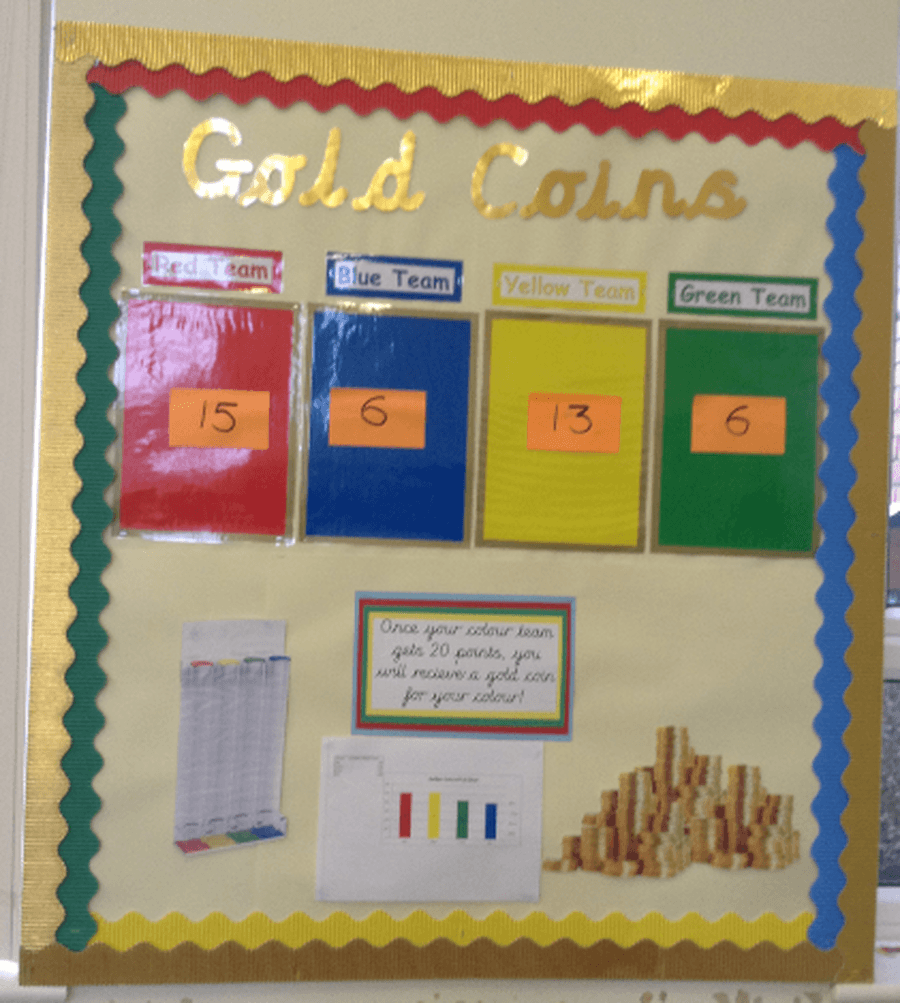 Read our behaviour leaflet and find out more about each key stage's behaviour system.