Anti-bullying
At Smawthorne Henry Moore Primary School, we take pride in the things we do. As a school, we work hard to create an ethos where everyone is equal and we are one big family who works together. The children in our school are taught about what is right and wrong and how their actions can affect others. Bullying is a topic which we cover within our PSHE lessons and through whole school assemblies to promote further understanding. Children throughout school learn what bullying actually is and what they need to do if they find themselves being bullied or witness bullying happening to others.
As part of our work on Anti-bullying, we asked the children to create and design a logo as well as a slogan for an Anti-bullying campaign. The winning entries were decided by Mr Brough, Miss Buckley and Mrs Dixon. All entries, including the winning three designs, have been displayed near the Year 5 classrooms, at the entrance to the Key Stage Two hall.
Where can I find further information?
To view our school Anti-bullying policy please click the link below:
What Our Children Have to Say: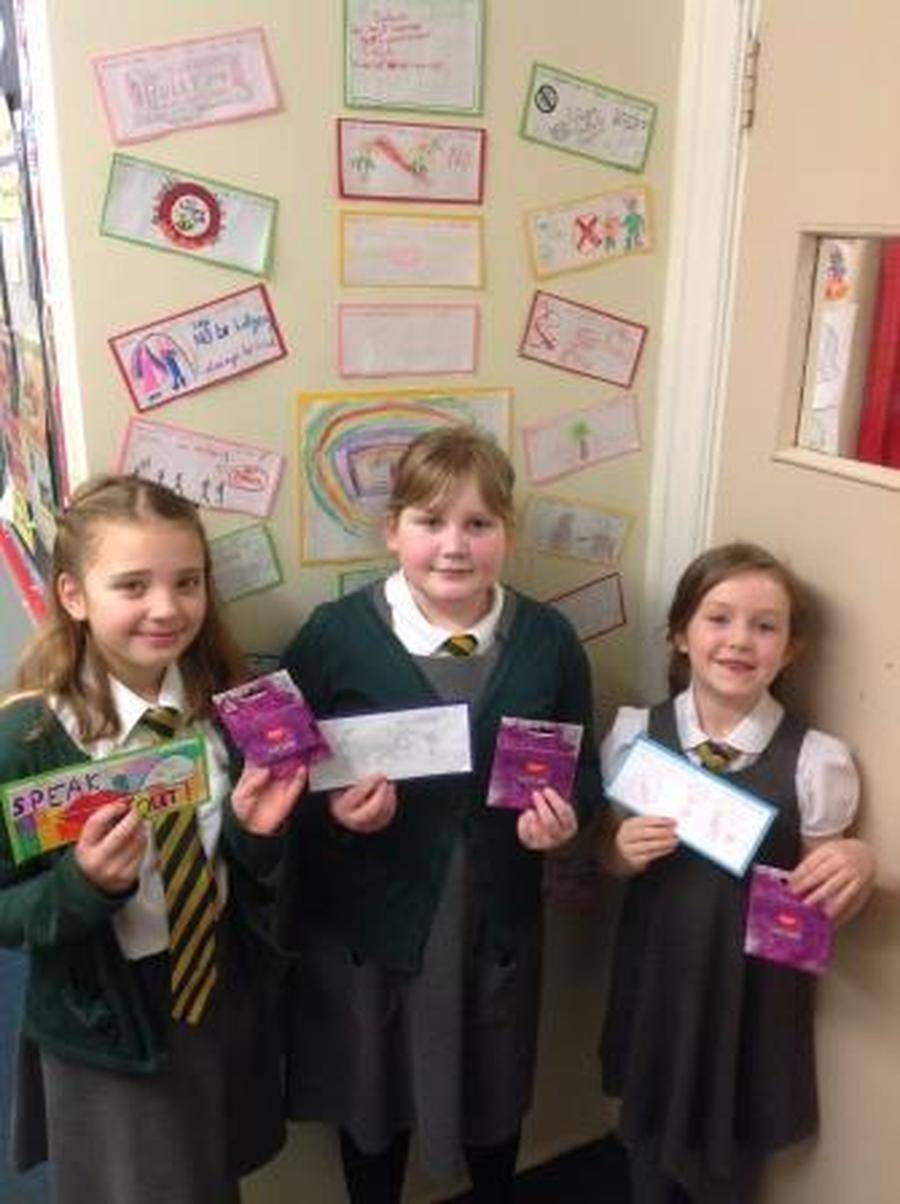 Key Stage One:
"I know that we need to tell someone. We can tell an adult at home, school or even our friends. It can't get better if you don't tell someone."
Lower Key Stage Two:
"I like that school teaches us what to do if we are being bullied. We have had assemblies and lessons about it, so that we can stop any bullies in our school."
Upper Key Stage Two:
"If someone is being bullied, the best thing they can do is tell a teacher. They also need to do this if its their friend that's being bullied, because they might feel too scared to do it themselves. Everyone needs to remember, they wouldn't like it if someone treated them that way."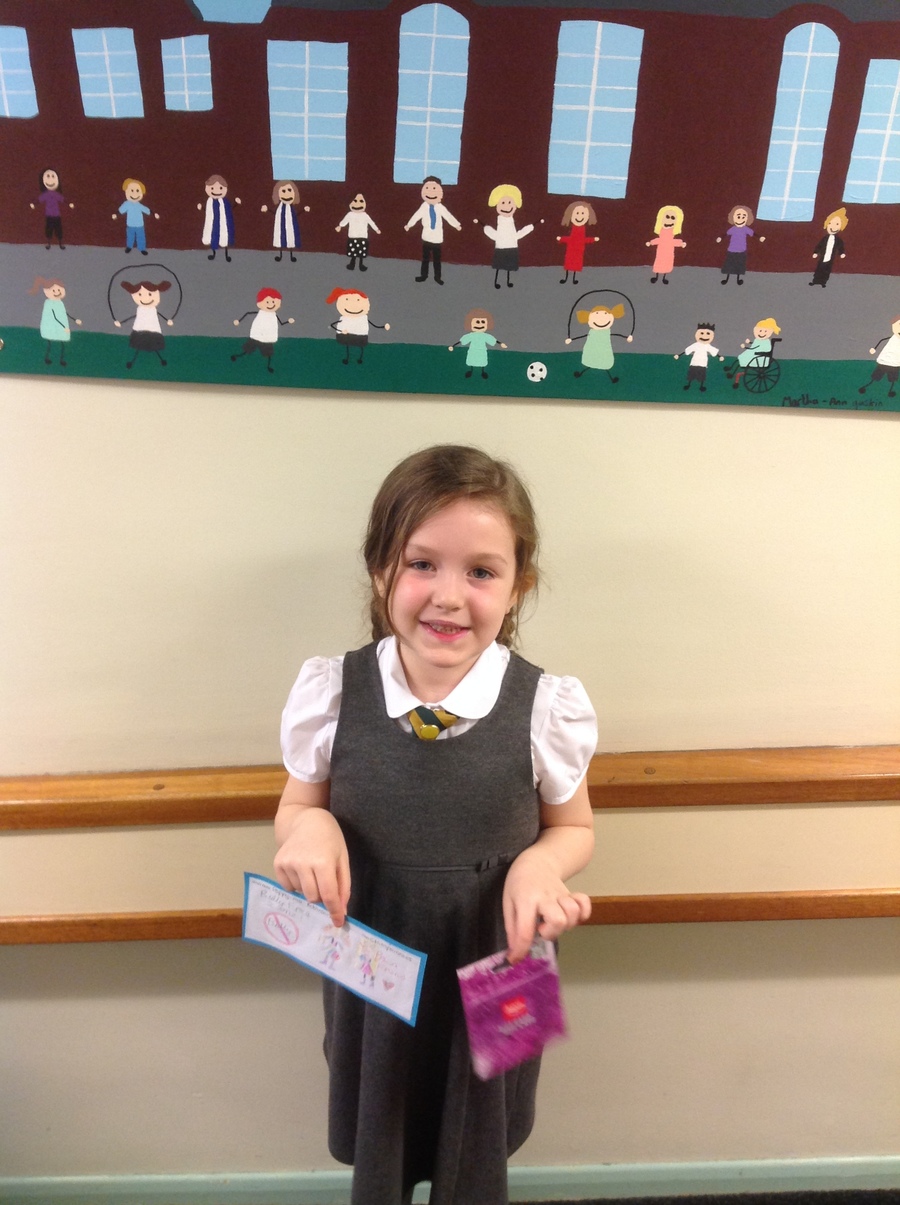 "I wrote 'Bully-free zone' because that's what I'd like our school to be. If we keep bullying out of our school it will be a happy place to be for everyone. The two girls are holding hands because they're friends and they're being kind".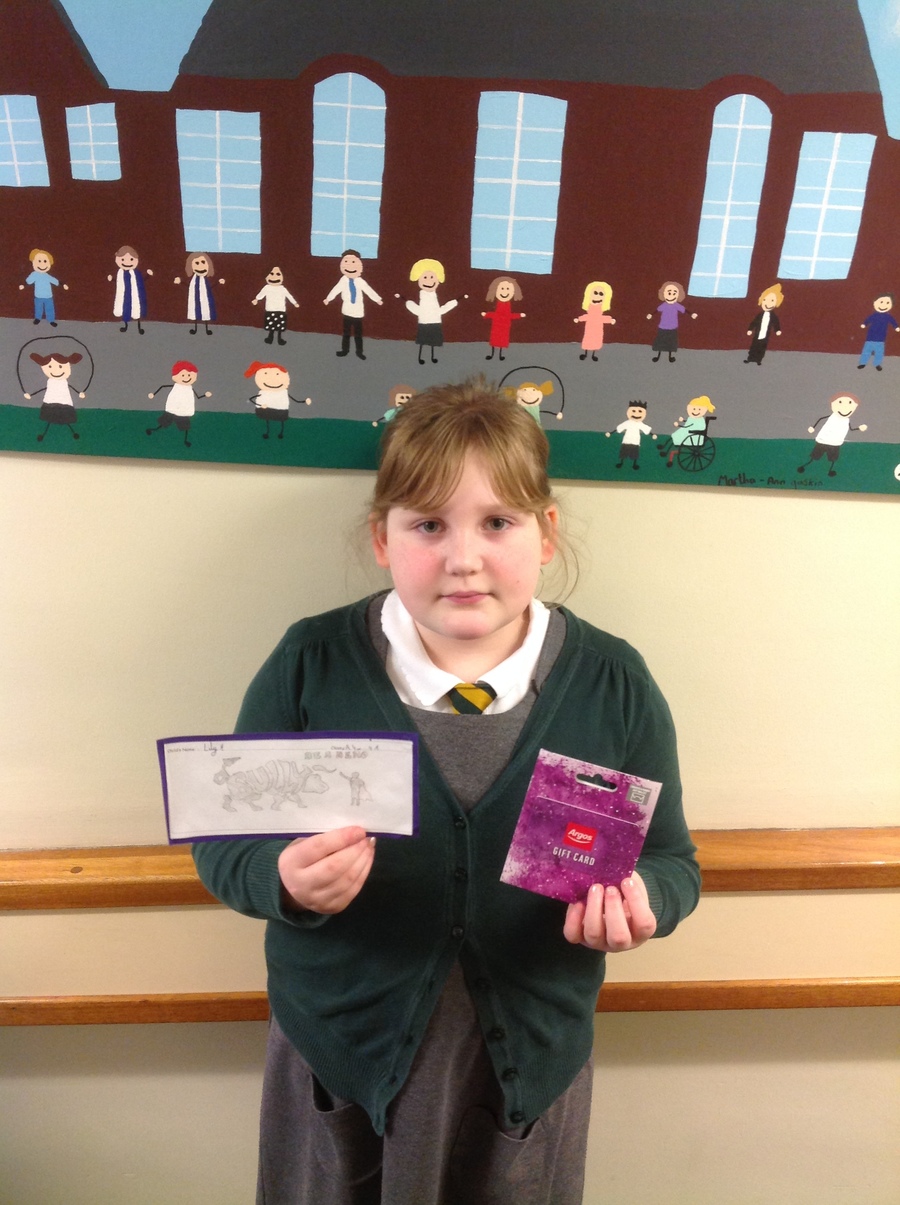 "I chose to draw a bull because bulls can be fierce, hurtful and they sometimes knock people down. The person stopping the bull is the hero. The hero could be anyone - a child, a teacher, your parents or even yourself. It's anyone who stops a bully by being a kind friend."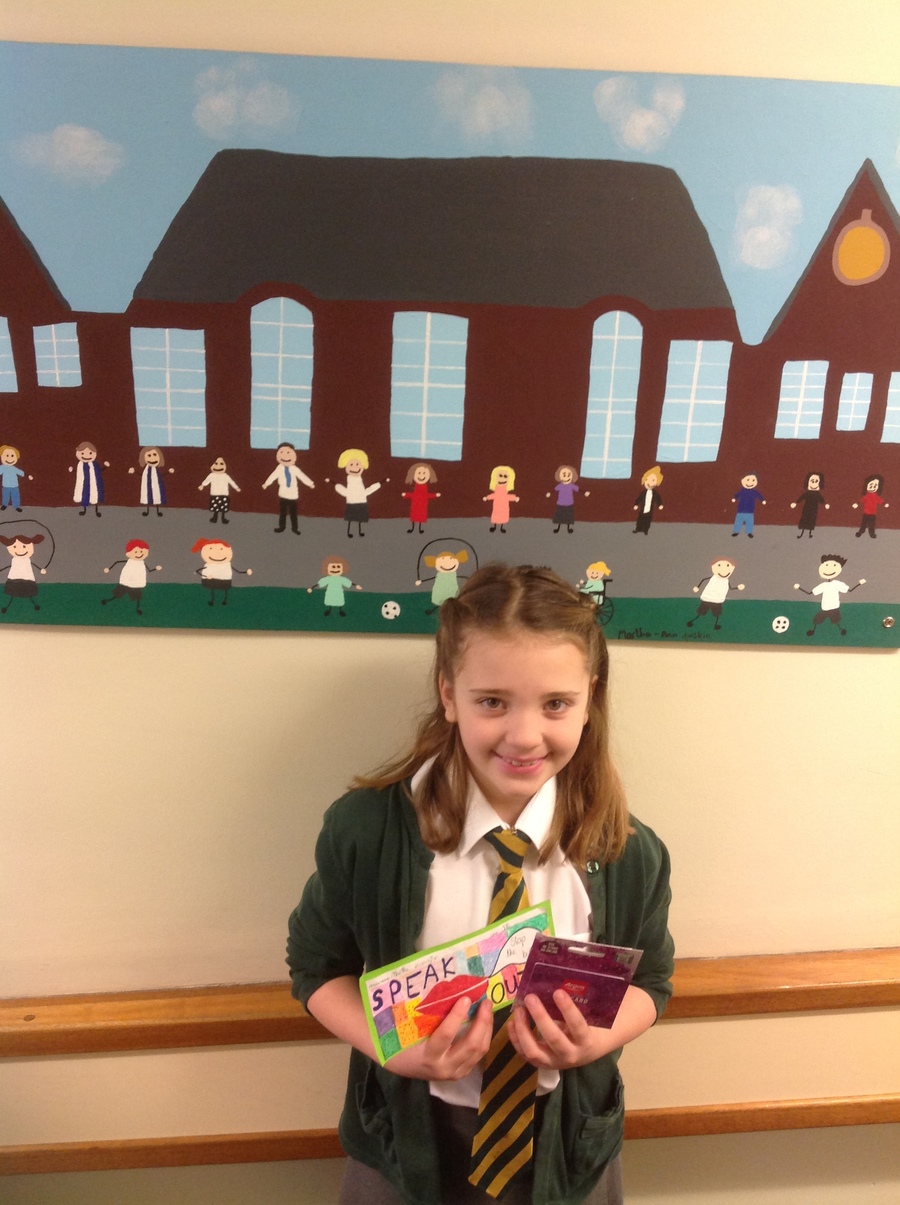 "I used the phrase 'speak out' because I think that's the best way we can get rod of bullying completely. If anyone being bullied, or anyone who sees someone being bullied speaks out, the bullies wont be able to hide."