Pupil Results
2016-2017
End of Key Stage Results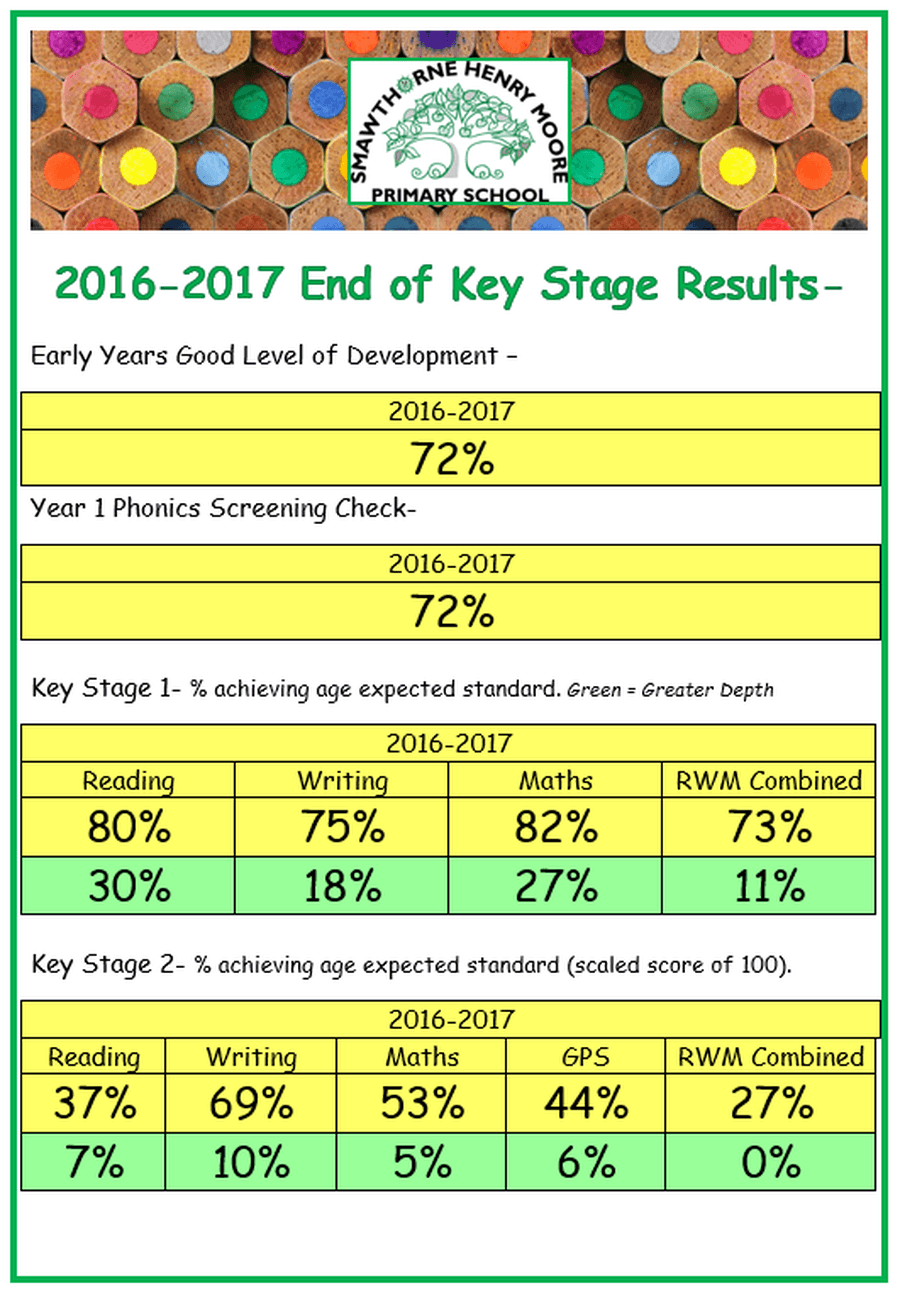 Pupil Results
2017-2018
End of Key Stage Results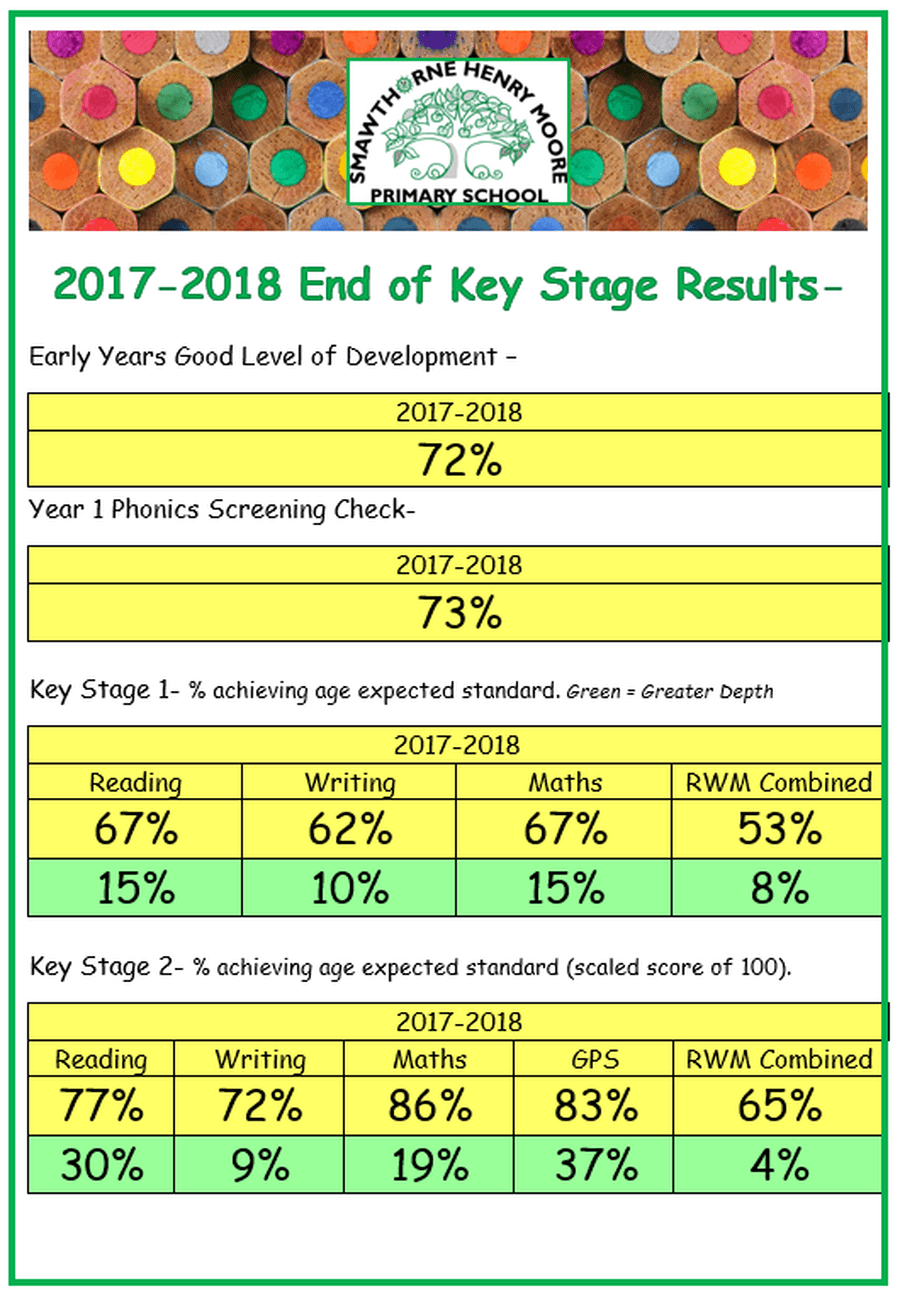 Pupil Results
2018-2019
End of Key Stage Results
KS1 - KS2 Progress Measures
All schools have been measured looking at the progress that individual pupils have made. Pupils Key Stage One results have been measured against their Key Stage Two results to decide if they have made good 'progress'.
Schools have been given a score which reflects whether they made good progress against similar schools. Schools have been put into confidence bands which demonstrate how they are performing in line with others.
To meet the progress floor standard, schools need to be between -5 and +5 in each subject.
Progress scores are centred around 0, which means pupils in the school, on average, do about as well at KS2 as those with a similar prior attainment nationally. A negative score does not mean that pupils did not make any progress.
2018-2019 KS2 Progress Measures

2017-2018 KS2 Progress Measures

2018-2019 Key Stage 2 Average Scaled Scores
Average scaled score in Reading - 100
Average scaled score in Grammar, punctuation and spelling - 103
Average scaled score in Maths - 101