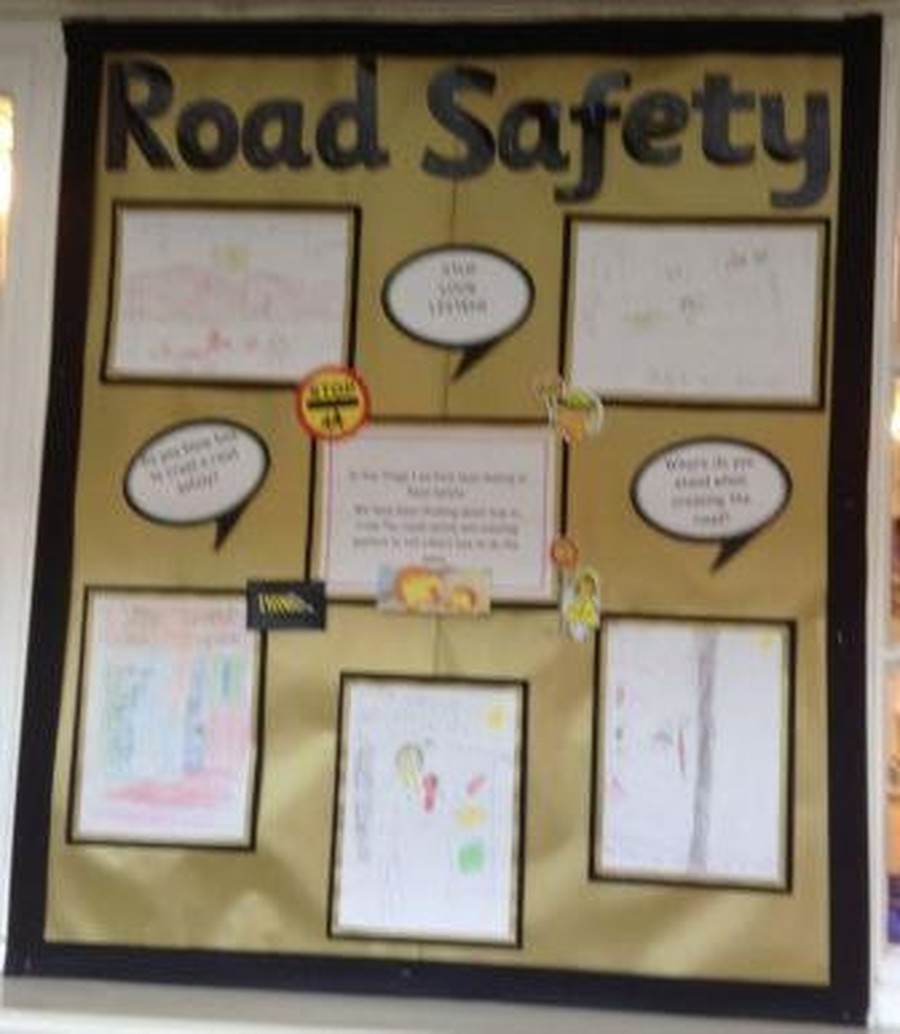 We have Junior Safety Officers who regularly patrol the front of school, with a member of staff at the end of the school day. They monitor the parking and check that parents are following our request by not parking on the yellow zig zags outside the school gates.
Our paramount concern is to keep our children safe. This includes when they are not in our care and are out and about on the streets. We know that road safety is very important and so we educate our children about road safety on a yearly basis, with planned workshops every alternate year with Wakefield Local Authority. We also involve the Wakefield Local Authority, who provide training for each phase on Road Safety, every other year. This is well received by our children and they can talk about how to keep themselves safe when using the roads. Please see the links provided for extra support on how to keep your children safe when crossing the road.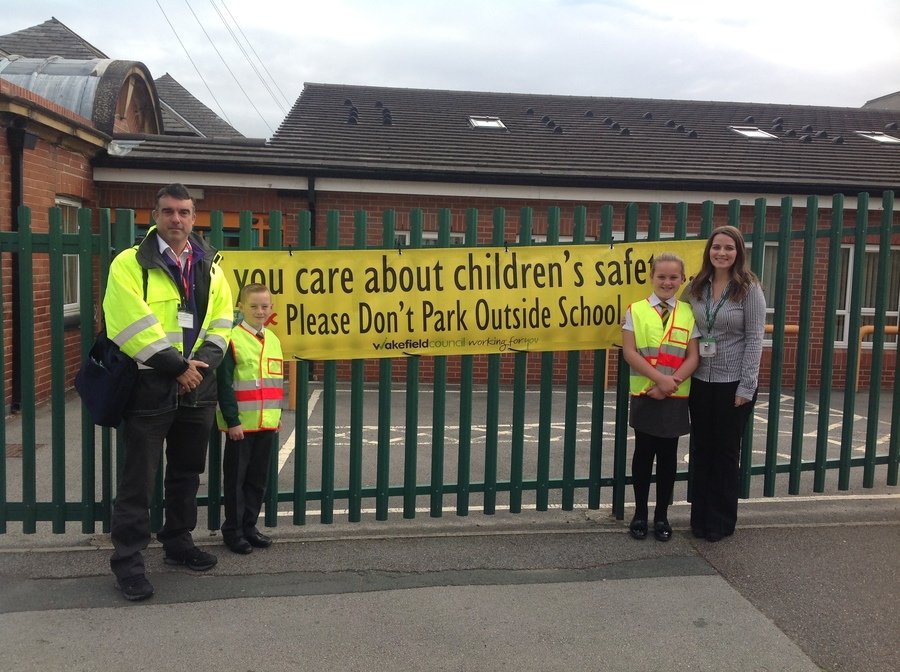 In May 2022, Wakefield Council's Road Safety Team conducted their School Gate Parking initiative, in partnership with Parking Enforcement and the Police, tackling inconsiderate or illegal parking outside school.
After the visit, they provided us with the following feedback: "We didn't encounter anyone parking inconsiderately or illegally on the day, which was both positive and encouraging."
What a positive result - no fines or warnings were given out. We would like to commend local drivers and parents/carers for parking responsibly. Thank you for keeping our children safe!
Email from the Road Safety Team
Quotes from the children following the Road Safety workshops
"We put yellow jackets on so that we could be seen easily." - Year 1
"Look, listen and think. When you can't see or hear any cars, then cross quickly looking both ways all the time." - Year 1
"If the driver stops to let you cross, you still need to check the other side of the road." - Year 2
"I liked the little road they set up in the hall that looked like a real one. You have to stand well back on the pavement otherwise a car could pull you onto the road." - Year 2
"It was good because we learnt new things. I use what I learnt all the time now when i'm crossing the road." - Year 3
"It was really important and very serious. You need to learn how to cross the road safely." - Year 4
"I learnt that if you can't see anything but you can hear something, you should not cross the road because the car might be travelling very fast and could hit you." - Year 4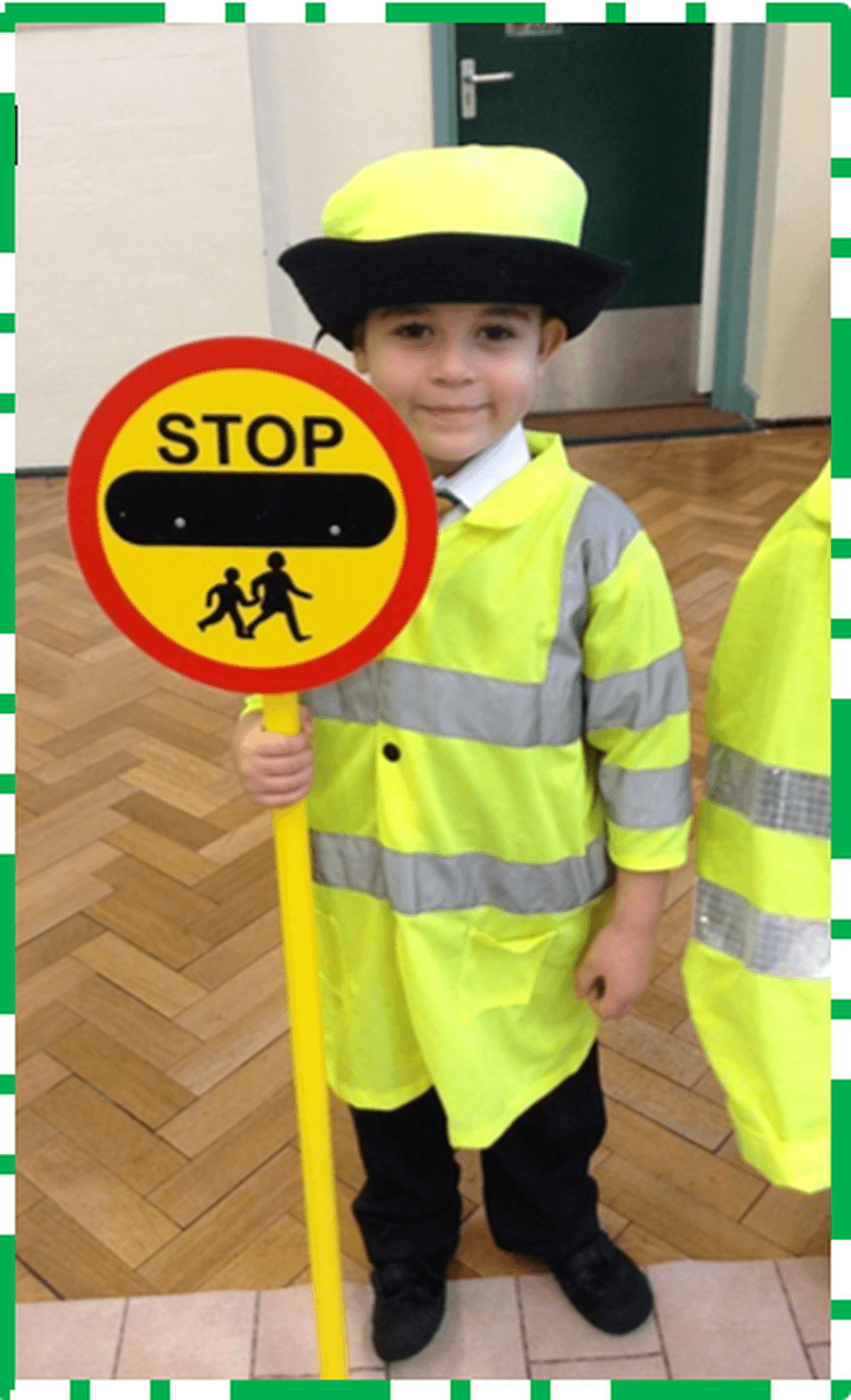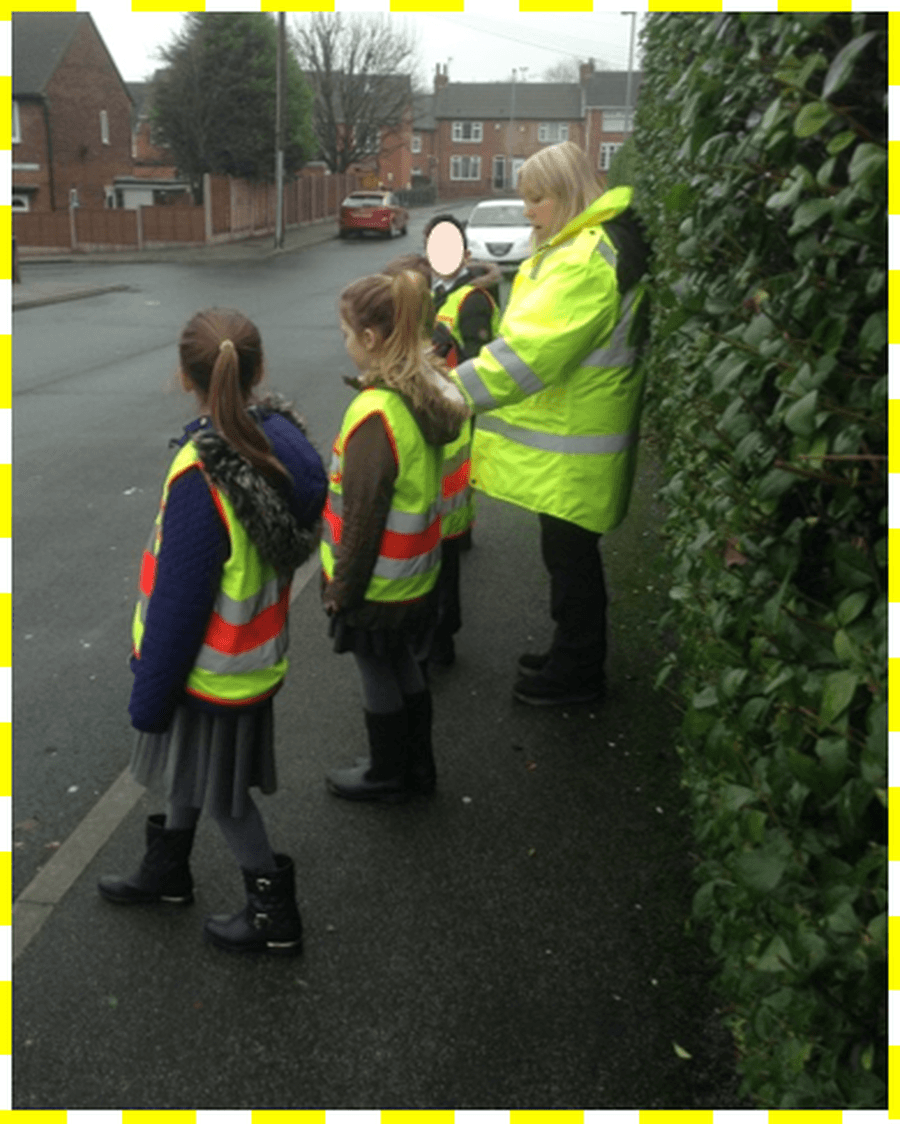 Further information on Road Safety can be found by clicking the links below: