Our 2018-2019 Priorities
Please see the notice board below to see our priorities for 2018-2019: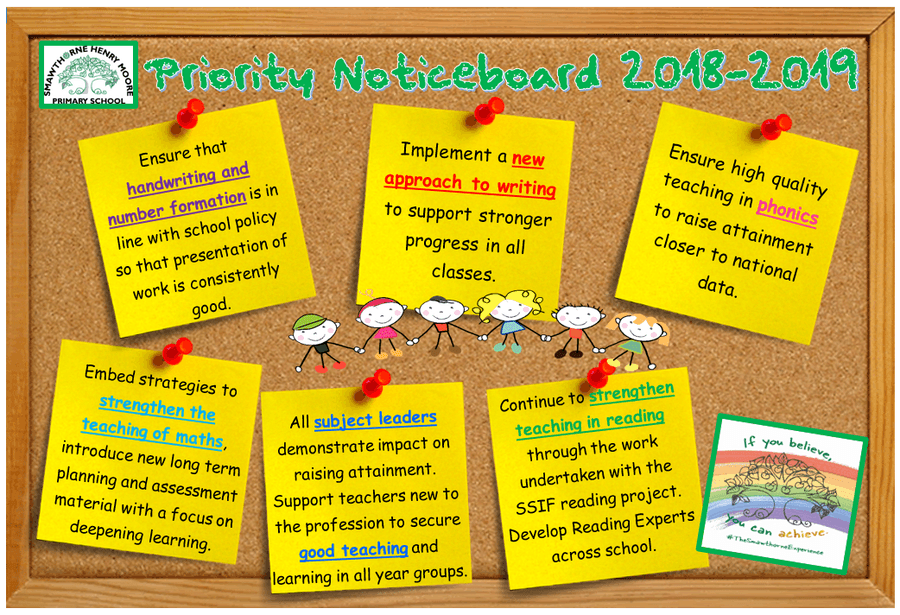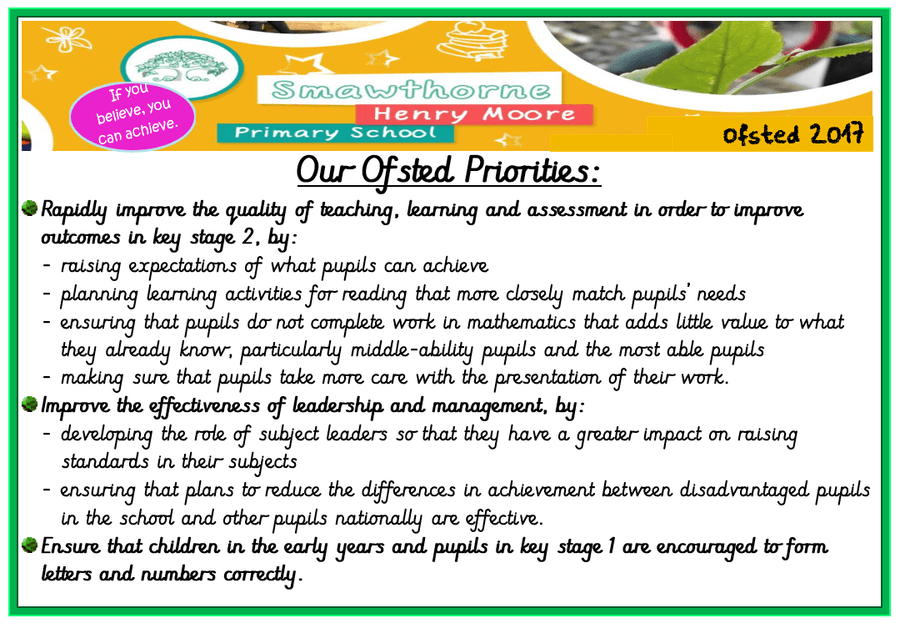 Our school priorities were shared with all children and staff in a whole school assembly. The children were asked what they think our priorities should be, and their ideas were used to create a check list. This was added to the development display in school.