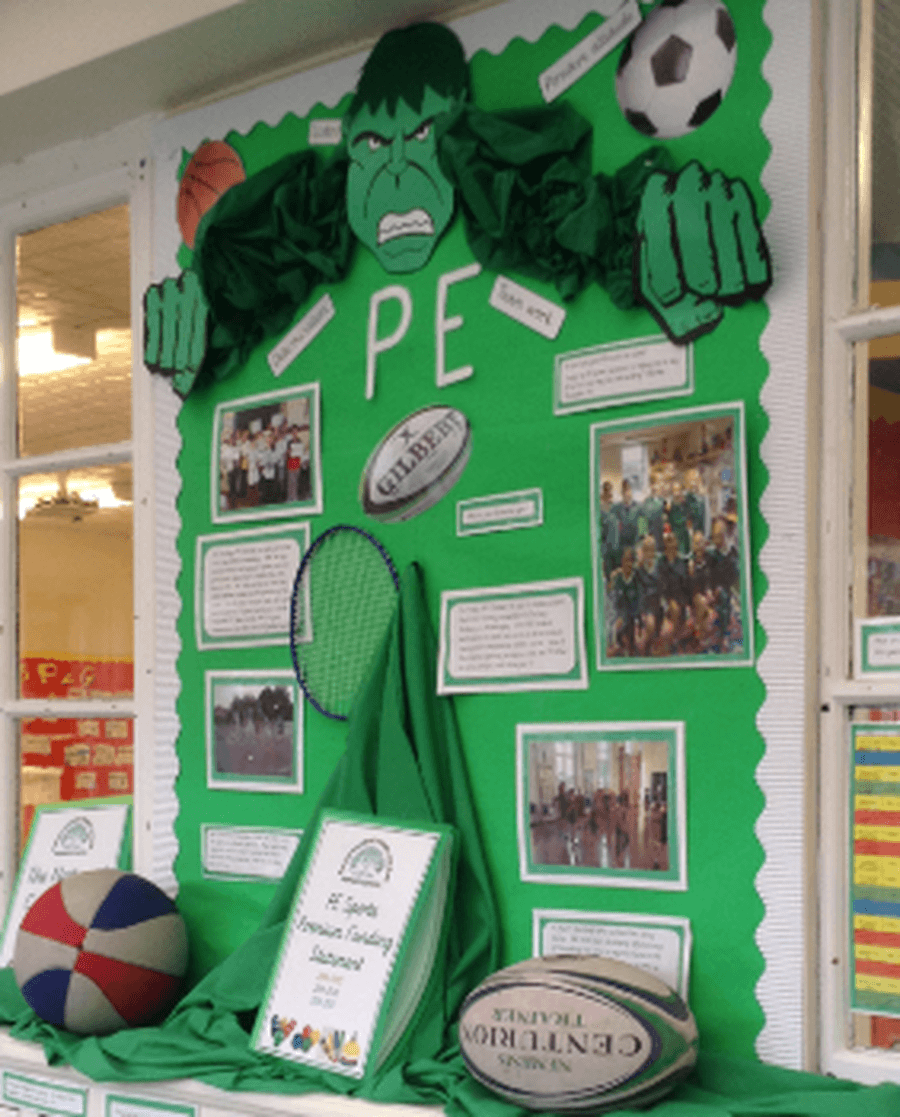 PE Intent Statement
Our PE curriculum ensures that every child receives at least two hours of PE per week to ensure the basic skills are mastered. It is designed in a way that every child can access, regardless of ability. High quality teaching means that every child is engaged in lessons and they have a positive attitude towards physical education. We recognise that health and well-being is also a vital aspect of the curriculum and these are provided in conjunction with each other. In the year, one week is focused on health and well-being for both children and staff with a home school link. This adds to the development of our children becoming physically literate. Throughout the year, a range of after school clubs are offered free of charge to the children by external companies within the local community. Children in years 5 and 6 are also offered enrichment sessions, which give them the chance to experience specialist sports, such as fencing or archery, which cannot be provided by teachers in school. These sporting activities have a high profile and make up part of our Smawthorne Experience.
We also have a great link with the Castleford pyramid of schools allowing us to compete against each other. Consequently, this creates a smoother transition to secondary school. Valuable skills are gained such as teamwork, a sense of belonging and pride for not only each individual but through gaining the chance to represent their school. Sporting achievements are a key role in our school and these are celebrated throughout the year. This provides a platform for future individual interests to be further challenged.
Inspirational Quote:
"It is really important that we promote competitive sport in schools. It is very important that we recognise that has to be underpinned by good quality physical education and by getting people into patterns of exercise."
Sebastian Coe
Aims and Objectives:
All children take part in PE for 2 hours per week.

Subjects covered: Dance, Gymnastics, Games, Athletics and Outdoor and Adventurous Activities.

Swimming for years 4.

Extra curricular sports clubs, which are currently football and netball.

The school takes part in Castleford Academy run Inter-school competitions.

We also take part in Five towns partnership run Inter-school competitions.

Sports fixtures are also arranged with Park Academy.

Intra-school competition (Sports Day, Sport Relief Mile, World Cup penalties).

School won a £30,000 grant from Sport England to improve the school playground with a view to improving PE and participation.

The school is currently in partnership with Castleford Academy to improve the quality of PE at the school.
What the children have to say: