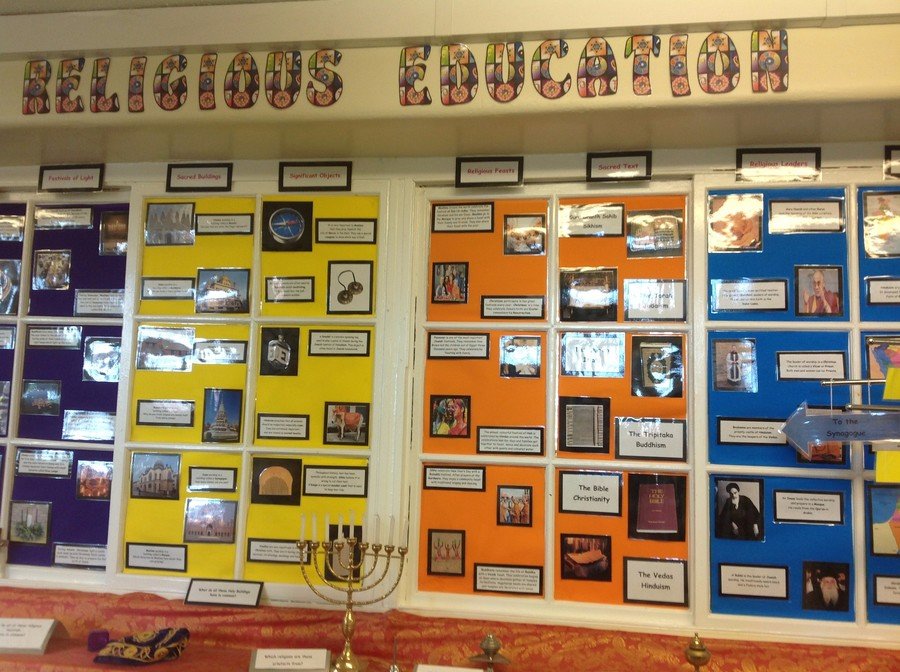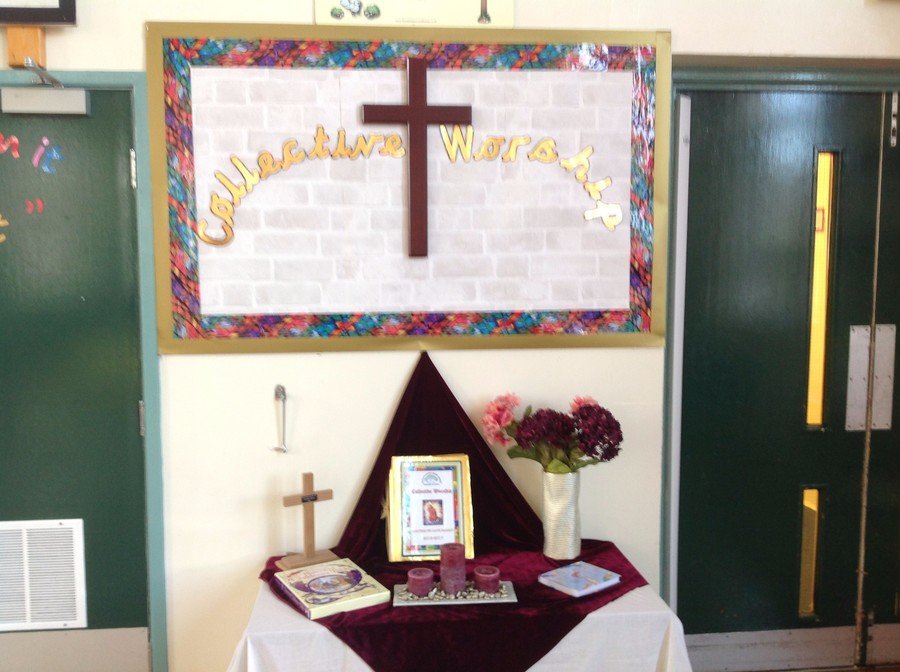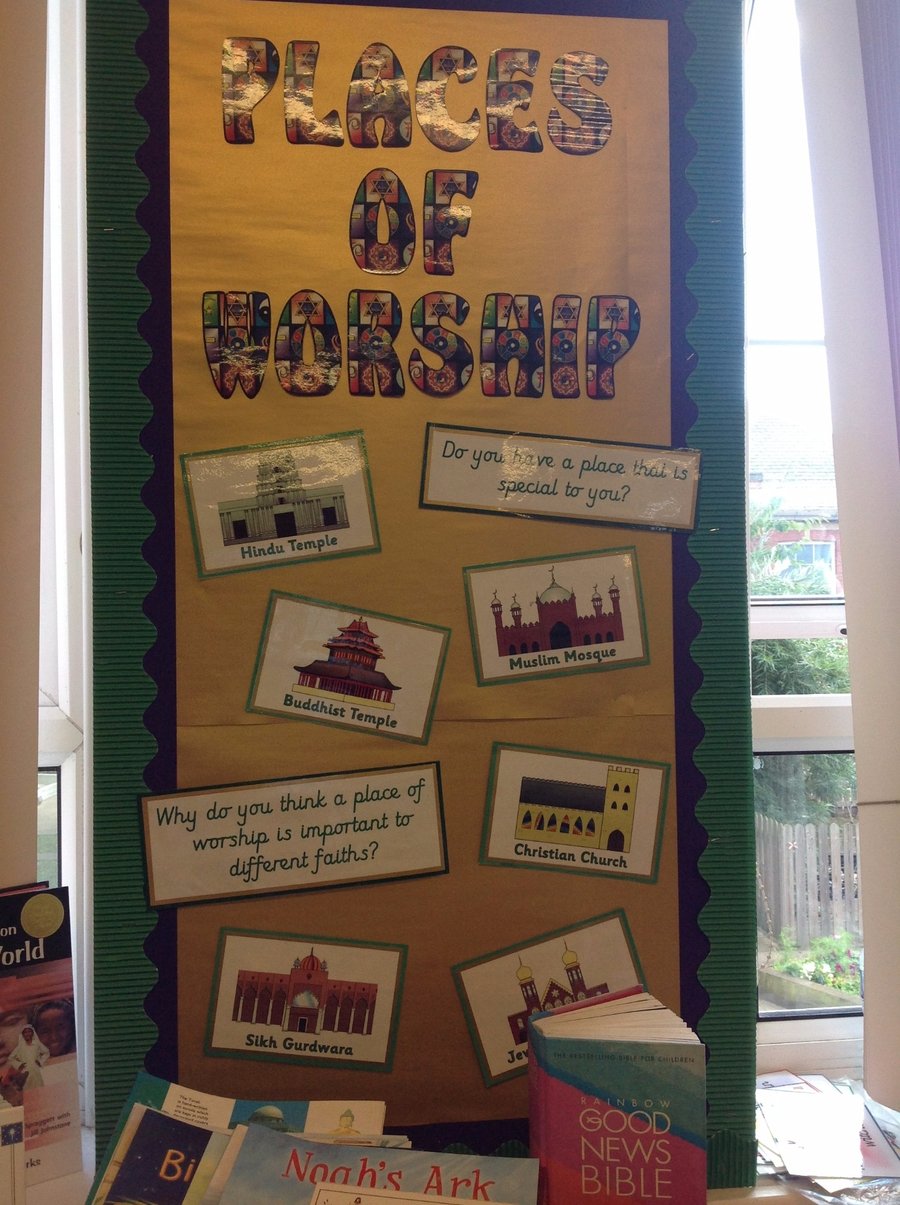 RE Intent Statement
RE explores big questions about life, to find out what people believe and what difference this makes to how they live, so that pupils can make sense of religion, reflecting on their own ideas and ways of living. Over time, children will explore a variety of big questions that will layer together to encourage them to make sense of the world and people around them. This will include exploring a variety of religions as well as the beliefs that they all share, including the beliefs of those who choose not to follow a religion.
Children are encouraged to explore their religious thinking not only through timetabled RE lessons but also within a weekly collective worship themed assembly, topic days linked to religious festivals and various subject specialists. As part of the Smawthorne Experience, we have visitors representing different religions, including Roop Singh (a Sikh storyteller), Deacon Sharon, who delivers assemblies throughout the year, and Rabbi Douglas, who teaches the children about Judaism. Each year, the local church (St Michael's), is the venue for our school Nativity play, where children and parents are encouraged to gather together to celebrate the hard work of our children, as well as celebrating Christmas together.
Children are encouraged to appreciate the values of everyone and begin to understand that morals and principles can be linked between religious and non-religious people.
The Subject Leader oversees the planning and teaching of RE to ensure that pupils access a variety of strands from the Agreed Syllabus for Religious Education, including exploring – Believing, Living and Expressing through religion. This includes speaking to pupils and teachers about RE teaching and learning across school and using subject leader time to evaluate what is going well and where improvements can be made. This is to ensure that the children receive a rounded knowledge of the RE curriculum. Resources are also made available and maintained to ensure that the children can experience artefacts and icons linking to various religions that they would not otherwise see.
Many books and stories are shared throughout the RE curriculum to ensure the children maintain their high standards of reading comprehension across the curriculum. Once a term, classes are also asked to complete a piece of writing at length, linking to a specific religious theme. For example Summer 2019 – Why should we care about others and the world?
Inspirational Quote:
"All religions must be tolerated... for every man must get to heaven in his own way."
Epictetus
Aims and Objectives:
Our principal aim is to enable children to develop, within a Christian context, a spiritual understanding of the nature of religious beliefs and practices and the importance and influence of these on the lives of believers.
· To develop knowledge and understanding of Christianity and other principal religious traditions represented in Great Britain.
· To develop understanding of the ways in which beliefs influence people and their behaviour, practices and their communities.
· To reflect on, deepen and clarify their own experiences, values and beliefs and those of others.
· To develop an awareness of fundamental questions about life arising from human experience and how religious beliefs and practices can relate to them.
· To recognise the right of people to hold diverse beliefs and values and to develop positive attitudes of respect towards other people.
· To benefit from opportunities to enhance their spiritual, moral, social and cultural development.
· To promote and continue to foster the strong and vital links we have with St Michael's Church. We work to embody our Christian foundation in all aspects of school life.
Religious Education Long Term Plan
At Smawthorne Henry Moore Primary School we follow the Wakefield Local Authority recommended Sacre Syllabus.
What the children have to say:
"I really enjoy learning about what other people believe."
"I like when we have a day to learn about different festivals."
"We learn about RE because it's good to think about what other people believe."
"I really enjoyed our Diwali assembly - I learnt all about Rama and Sita."